The Woman Trusted to Make Dubai the Happiest City on Earth
Posted On July 30, 2017
As you enter the offices of Smart Dubai, try not to be fooled by the succulents.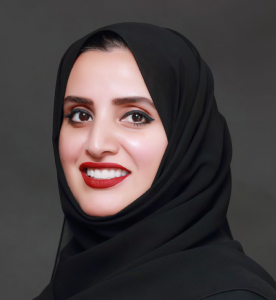 Dr. Aisha Bin Bishr, Director General of the Smart Dubai Office
While bowls of carefully planted cacti displayed on tabletops and vertical gardens in the government offices give visitors the sense of entering a zen-rock garden or a quiet Californian yoga retreat, Her Excellency Dr. Aisha Bin Bishr, the Director General of the Smart Dubai Office, is an unqualified cosmopolitan.

"I like cities," she says, flashing a smile.

As the fourth most visited city in the world in 2016, Dubai has become an urban hub of the first degree. And while the city is getting bigger, it is also getting technologically smarter and, Bin Bishr hopes, happier.

Her office is overseeing the transformation of Dubai into a Smart City—a metropolis where data and technology-based platforms facilitate efficient resource distribution and positive user experiences in both the public and private sectors.

The technology has been put to uses both phantasmal and mundane. From taxi drones and robotic policemen to improved digital portals for paying parking tickets and university fees.

But smartness, measured by the number of apps developed and innovative services launched, is not all Bin Bishr is after. "Our vision is to make Dubai the happiest and smartest city in the world by embracing innovation and technology as a means to improve our lives," she explains.

While the metrics for measuring a Smart City are still being debated, a working definition is beginning emerge. "The concept of a Smart City was developed to educate cities to the benefits of integrating data to achieve a more livable, workable and sustainable…city," says Philip Bane, managing director of the Smart Cities Council.

Smart Dubai has helped roll out a citywide addressing system that makes it easier for ambulances—and McDonalds delivery scooters—to find specific buildings using GPS.

Another initiative, the strategic roadmap for the city, guided the Department of Energy and Water to establish live-updating holograms of the power grid to reduce emissions. And alongside the Department for Economic Development, Bin Bishr's office is coordinating a service dubbed SAAD that will use artificial intelligence to educate potential investors about setting up a business.

Now practitioners like Bin Bishr are working with different government agencies to coordinate tech and data-driven solutions for urban woes like traffic, pollution and paper-pushing bureaucracy.

The drive came from the highest authorities. In 2014 His Highness Sheikh Mohammed Bin Rashid Al Maktoum, Vice-President & Prime Minister of the U.A.E., and Ruler of Dubai, announced that he did not want to wait for the United Nations Happiness Index report to know the levels of contentment in his emirate. Dubai, he declared, was to be the happiest city on earth and a National Happiness Agenda was drafted and signed.

Bin Bishr, who previously served as an assistant Director General in the Executive Office, was selected to lead the smart-driven happiness charge. She was, in some ways, an obvious choice.
Aside from her credentials, which include a PhD in Business and Management from the University of Manchester, Bin Bishr possesses a drive toward understanding, decoding and re-organizing data systems.

She recalls a childhood, spent in a still largely undeveloped Dubai, steeped in books and figures. When admonished by her parents to go outside and play, Bin Bishr remembers amusing herself instead by planning the family's vacations abroad and tallying household expenses.

Perhaps the inclination came naturally, as Bin Bishr comes from a long line of planners: both her father and grandfather served in the Majlis as political advisors to the Emirati leadership.

She recalls her grandfather putting on his long bisht each day and going to the Majlis where he advised the late Sheikh Saeed Bin Maktoum Bin Hasher Al Maktoum (Ruler of Dubai from 1912 till 1958) and the late Sheikh Rashid Bin Saeed Al Maktoum (Vice-President and Prime Minister of the U.A.E., and Ruler of Dubai from 1958 until 1990).

Upon his return, she quizzed him about which politicians and advisors had appeared at the majlis and what had been said, developing a mental map of the U.A.E.'s political process and power-players.

When she asked how she could attend the Majlis with them, she was told that this inner sanctum of political leadership was for men only.

"It made me so angry," Bin Bishr recalls. "My mom would say, 'Go play with your sisters.' My grandma would come and tell me some stories about the wise ladies in our community. I would say OK, I want to be like them."

Entering the majlis became something of a life goal. "This was what kept me challenged. I thought if I got more degrees, more experience, more travel, perhaps that would allow me go gain this trust to enter into the majlis."

This drive continued to push her in her early career when the internet arrived in Dubai. Working as a supervisor at Etisalat and attending university part time, Bin Bishr became fascinated with how the internet could connect people across space and time.

"This was really something I was curious about—how can we benefit from the internet," she says.

Her curiosity led her to purchase a used Windows 3.1 computer. Within three months she mastered the machine and had taught herself a programming language to draft new software.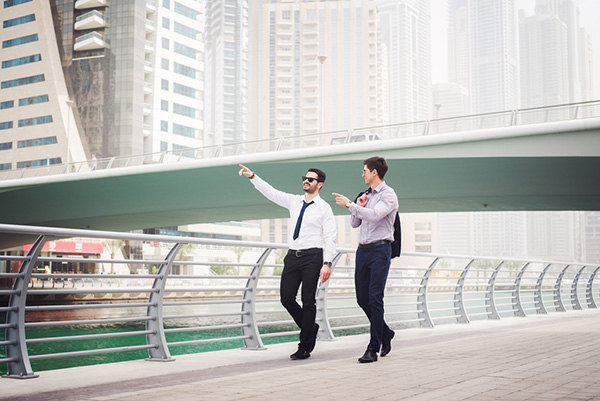 Her career continued to grow as rapidly as technology itself. As floppy disks gave way to CD-ROMs, she transitioned to the Ministry of Tourism. Working as the chief content developer there in the early 2000s, she pushed government offices to use technology to share information more efficiently.

"There were all these silos between departments and none of them wanted to talk to each-other," she remembers. "All of this raised a lot of questions: why employ all this technology, why use internet, why have a website where we're providing information externally when internally we don't talk to each other and we don't have linkages?" Smartness for the sake of smartness, she discovered, was worth very little.

She continued to advocate this philosophy while developing innovation strategies on Dubai's Executive Council before moving to her current role at the head of the Smart Dubai Office.

When asked about the biggest challenge she has faced in her career, Bin Bishr doesn't hesitate.

"Being a woman," she replies. While women make up 41% of the workforce in the U.A.E. according to the World Bank and have more professional opportunities than many regional counterparts, Bin Bishr says that she has fought to earn the respect of male peers.

"In several places where I have worked, I felt that [my male colleagues] didn't give me the proper recognition that I deserve… I worked in positions that were male dominant… where I was seen as an outsider." She felt compelled to work harder than her male peers to prove she deserved a seat at the table, sometimes striving to the point of stress.

"The challenge is earning the recognition that you can deliver, that you deserve to be in that position. This doubt, you can see it in their eyes," she said of facing dismissive male colleagues.

Now leading a major government office facilitating public-private tech partnerships and working at the forefront of the Smart City movement, she has earned the respect of major stakeholders across the city and beyond.

"Dr. Bin Bishr has had an impact in Dubai and globally, bringing together other cities and key standards organizations to develop best practices and guides for cities becoming smart," praised Bane, of the Smart Cities Council.

She earned entry to the now mixed-gender Majlis, although its significance today is more social than administrative. As a Director General of a Dubai government office—one of two women to boast the title—she meets regularly with Sheikh Mohammad Bin Rashid al Maktoum, advising him on how to make Dubai both smarter and happier.

Aside from the municipal leadership, Smart Dubai's work has attracted the attention of major private sector companies who have been drawn to the Smart City flame.

Smart Dubai helped convince Elon Musk, CEO of electric car manufacturer Tesla, to open a showroom in Dubai and ink a deal with the government for 200 partially self-driving vehicles. Her team brought IBM and leading software developer ConsenSys onboard to produce a citywide digital platform that will allow Dubai's government agencies to go completely paperless by 2021.

Analysts, too, are keenly monitoring Dubai's Smart City sector growth. "Dubai is clearly leading the way in the Middle East when it comes to actual doing things on the ground," said Rashid Bashir, Head of Public Sector Industry for the Middle East and North Africa at Deloitte, of the regional smart technology industry.

"They are playing ball and getting the best international tech companies to come and experiment."

"I think that Smart Dubai highlighted opportunities for these major companies. For them it's a business opportunity but for many Dubai also provides a place to apply pilots," noted Fadi Salem, a Senior Research Fellow at the Mohammad Bin Rashid School of Government.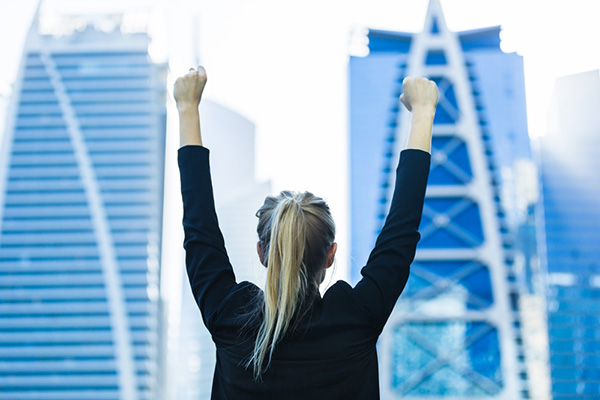 "These companies are coming to Dubai and saying, 'OK, we can move ahead with Artificial Intelligence and Big Data Analytics."

The market for Smart City technology and infrastructure promises significant growth, and will contribute meaningfully to Dubai's economy in the coming years. According to forecasts by Persistence Market Research, the smart cities market in the Middle East and Africa alone may reach $246.8 billion within the next decade, with Dubai contributing a high value share.

Bin Bishr has played a central role in showcasing the smart-city market opportunities in Dubai and linking private firms with government partners, says Salem.

"In terms of opening up government data and trying to build coalitions by reaching out to the private sector, her role and her leadership was critical," says Salem. "She is one of the figures that I would say has universal appreciation, especially among the private sector firms, both major and small companies."

Instead of resting on the laurels of such business coups, however, Bin Bishr is keen to make sure that smart innovations are reflecting value-added by improving lives on the streets (and malls) of Dubai.

One of Smart Dubai's first initiatives was to create Happiness Meters to measure consumer sentiment at various transaction points across the city. By clicking on a smiley, frowny or neutral face after receiving a service, residents and tourists in Dubai give live user-feedback to help authorities understand which services need optimizing.

The meters register more than 23,000 votes per day, as consumers in airports, universities and shops click the emojis. Sheikh Mohammad bin Rashid Al-Maktoum can survey the happiness levels in Dubai with the swipe of a finger: he has a personal dashboard that he can use to check the real-time statistics of the Happiness Meters.

No longer needing to prove her professional worth, Bin Bishr says her challenges now revolve around navigating the personalities and entrenched cultures of different government agencies. "I think with age and experience I started to develop this diplomacy—a sense of how to deal—especially with men," she laughs.

Bin Bishr, like her father and grandfather before her, will continue crisscrossing Dubai's ever-smarter grid to advise the city's leaders on plans to improve life in the metropolis.

And in the coming years, she will help usher Dubai into its next chapter, with unwavering techno-optimism and commitment, to increasing the number of smiley faces clicked and e-services implemented across the city.
Source: Forbes Middle East