Dubai's Ruler Opens 'World's First' Smart Police Services Centre
Posted On September 17, 2017
The UAE's Vice President and Prime Minister and Ruler of Dubai Sheikh Mohammed bin Rashid Al Maktoum inaugurated a new Smart Police Services centre on Saturday – claimed to be the "first of its kind in the world".

The centre is located at City Walk in Dubai.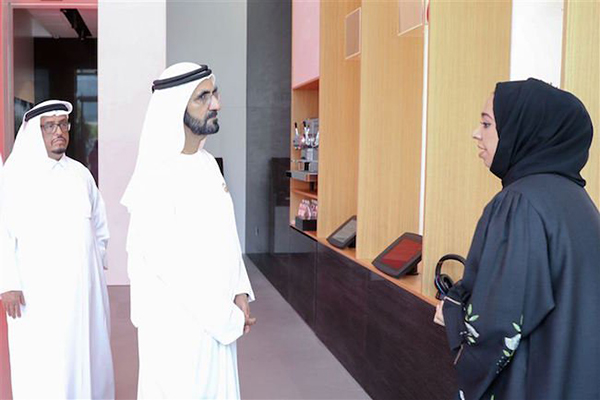 It will operate round the clock to provide 27 services to the public, along with 33 fully automated sub-services, said commander-in-chief of Dubai Police Major-General Abdullah Khalifa Al Marri.

Sheikh Mohammed instructed the Dubai Police to open more centres in residential and commercial districts in Dubai to provide smart services and facilitate easy access and communication between the public and the police.

Dubai Police has been boosting the use of technology in its services in line with the emirate's smart city strategy.

In late June, it revealed plans to deploy new autonomous miniature patrol cars to fight crime.

Dubai Police signed an agreement with Singapore-based ActiV Technology's digital arm Otsaw Digital for the O-R3 vehicles.

The vehicles feature functionality including facial recognition cameras, live video broadcasting to the operations room and even a drone companion for additional sight range.

They are expected to begin policing tourist destinations in Dubai by the end of the year.
Dubai Police also announced plans to deploy robot officers on patrol in May via a new humanoid autonomous unit that can detect emotions, be used to pay fines and interact with the public.
Source: Gulf Business