Dubai Scores Top Marks for Embracing Digital Future
Posted On September 24, 2017
Dubai leaders have demonstrated extraordinary foresight in planning as digital disruption transforms the working and personal lives of people, experts told Gulf News.

With the digital evolution happening so quickly, Dubai's race to embrace Artificial Intelligence and smart technologies will ease transitions in the years ahead to make the emirate the smartest, happiest place to live.
Vafa Valapour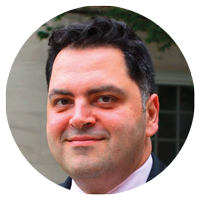 "We live in an era in which society is constantly on the move, and reliant on a host of smart devices that enable convenience and connectivity.

"As a multicultural city centred on mobility, the Government of Dubai has been highly responsive to the needs of its communities.
"Dramatically increasing the city's efficiency, agility and responsiveness to government services in Dubai, smart apps are available for the Roads and Transport Authority (RTA), the Dubai Electricity and Water Authority (Dewa), Dubai Police, Smart Salik, the Dubai Health Authority and Dubai Municipality, among many others.
"Smart services for Dubai Chamber, Dubai Courts and the Ministry of Economy are available as well. The Dubai Now app, which features more than 50 smart services provided by 22 government entities, integrates various functions to cater to a new generation of on-the-go users. With Dubai Now, users can access pending payments and tasks through a common, unifying app."

— Vafa Valapour is principal at United World Infrastructure. He lauded Dubai's smart government strategies to pool so many services into a single digital platform such as Dubai Pulse.
Peter Goodwin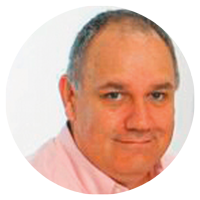 "Dubai is definitely on the right path to meet a digital future.
"As individuals, our own number of connected devices is rising — smart phones, game consoles and controllers, activity trackers and smart watches, home automation products such as remote thermostats and voice-controlled home assistants ...
"For sure, there will be technologies that will come along and affect our lives in the future that no one has thought about yet. Just as smartphones replaced iPods which replaced Walkmans, the only constant is change.
"As the Internet of Things (IoT) evolves and more devices are deployed, the use of Domain Name System (DNS) is likely to keep on expanding. DNS acts as the phone book for the internet, and as more devices are deployed, the usage of DNS is likely to increase, and possibly not limited to proportional growth."
— Peter Goodwin is sales engineering director for the EMEA region at Infoblox
Kamal Mokrani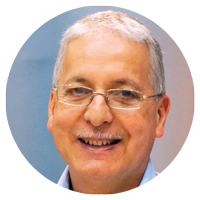 Dubai's embracing of a digital future will be made easier because its critical infrastructure is newer than older world cities and more easily adaptable [to a digital future], according to Mokrani.
"Technology innovation has been driving greater opportunities across all industry sectors and is undoubtedly fuelling the smart cities of the future. Dubai has embraced this concept very early on and has put in place a strong technology foundation on which to build new applications for most of the everyday consumer and corporate services.
"The city's investments in smart utilities meters and smart grids, for instance, have helped it become more effective in delivering services to citizens, thus providing a modern platform for two-way communication, and ultimately [being] a valuable source of real-time data for reducing energy and water waste, among many other things.
"Dubai is today at the forefront of creating efficiencies in everything it does and conserving resources. The best practice that has driven Dubai's efforts from the beginning was based on getting people, service providers and authorities to collaborate in establishing a smart city. The engagement of all stakeholders was, and remains, crucial."
— Kamal Mokrani is global vice-president at InfiNet Wireless.
Source: Gulf News