New smart gates at Dubai International's T2 to cut passport control to 10 seconds
Posted On June 3, 2018
Passengers will be able to clear passport control in under 10 seconds thanks to 18 new smart gates installed at Dubai International airport's Terminal 2, the General Directorate of Residency and Foreigners Affairs in Dubai (GDRFA) said.

Of the gates, 10 have been installed in the arrival area and eight in the departure area, according to Major-General Mohammad Ahmad Al Merri, director-general of GDRFA

"It is the face of the future, implemented for the first time in the world. Passengers will cross the gates smoothly and there will be no need to stand in queues to get the passport stamped. The smart gates ensure that each traveller will only spend seven to 10 seconds to pass through," he said.

Thanks to their face-recognition software, the gates can clear travellers with facial scans, electronic passports or identification, leading them straight to baggage claim.

The digital passport contains details from the electronic chip in physical passports, including fingerprints, iris scans and face-recognition data.

"Travellers can walk through the smart gates by using their biometric passports, Emirates ID and smartphone after installing the UAE Wallet application," said Brigadier Talal Ahmad Al Shanqiti, assistant director-general of Airport Passport Sector.

The move is aimed to help welcome visitors to the Expo2020, expected to attract over 25 million guests, the GDRFA said.

About 2.6 million travellers used the 122 smart gates this year (until May), compared to 2.1 last year.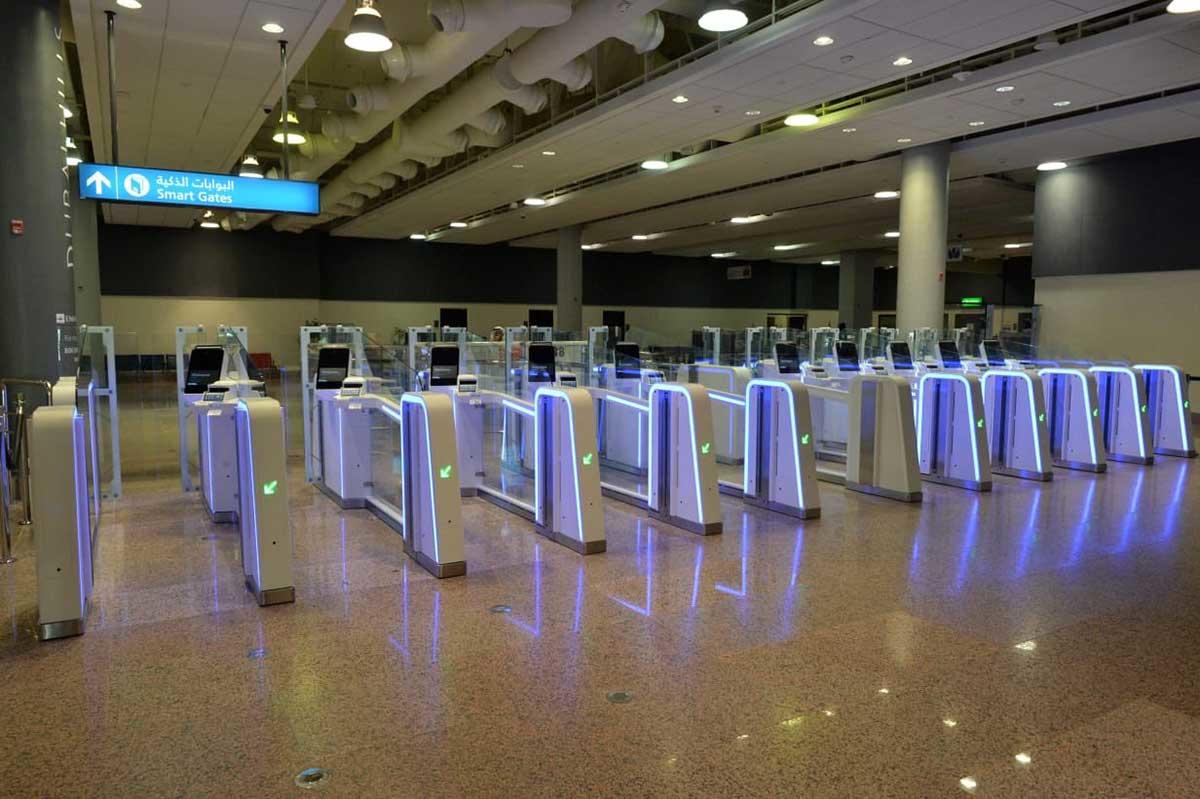 Source: Arabian Business